MODEL MAKING
Part of the models is made within our own model shop and the other part is outsourced to our partners. Many years of experience guarantees the accuracy of our models. The material for the individual and small series is wood, while for larger series of models are made from aluminum.
All models are equipped with an identification number, which serves for later identification of the samples and for their traceability after the issuance of quality certificates.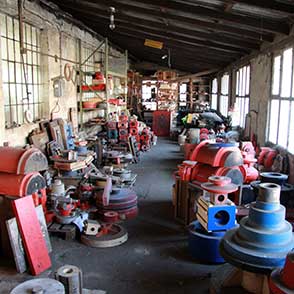 After the form is made and the core is placed, the upper and lower molds are mounted and weights are placed. The casting process takes place on a roller conveyor.
CORE MAKING
Making a core using the chronik process.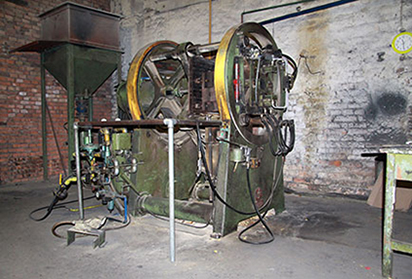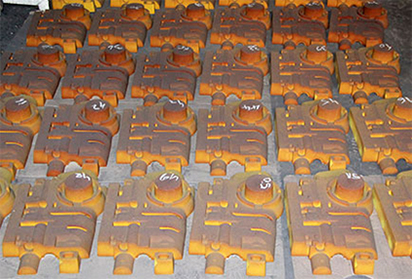 CASTING
Casting is performed in 100kg, 250kg and 500kg pots.
FINISHING CASTINGS - CLEANING
After casting, the cleaning is commenced with. Castings are cleaned by sandblasting and shot blasting.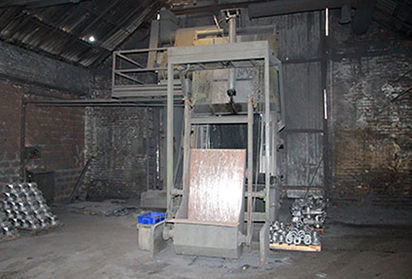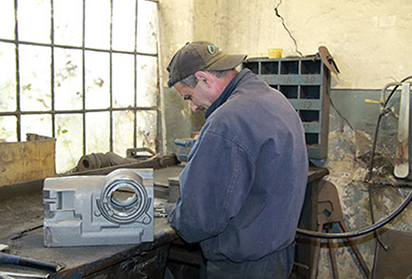 SURFACE PROTECTION
Based on customer requirements, castings are painted after cleaning with basic paint.